As you may already know, Microsoft Edge, the default web browser of Windows 10, is moving to a Chromium-compatible web engine in the Desktop version. A number of new screenshots of its user interface found their way to the Internet, showing the new browser running in Windows 10.
RECOMMENDED: Click here to fix Windows errors and optimize system performance
Microsoft explains that behind this move is their intention to create better web compatibility for customers and less fragmentation for web developers. Microsoft has already made a number of contributions to the Chromium project, helping to port the project to Windows on ARM. The company promises to contribute more to the Chromium project, and to release its preview version in February 2019.
The screenshots appeared on Neowin. The images show the browser in its current state.
Also, there is a screenshot of the new Microsoft Edge Store category dedicated to extensions prepared for the new version of the browser. At this moment, it features plenty of extensions available for Edge as a result of the move from EdgeHTML to the Chromium/Blink code base.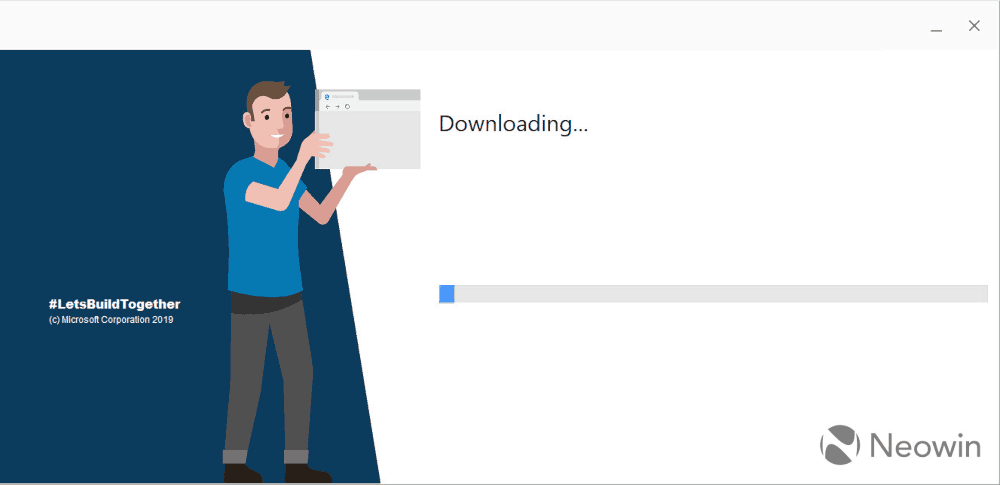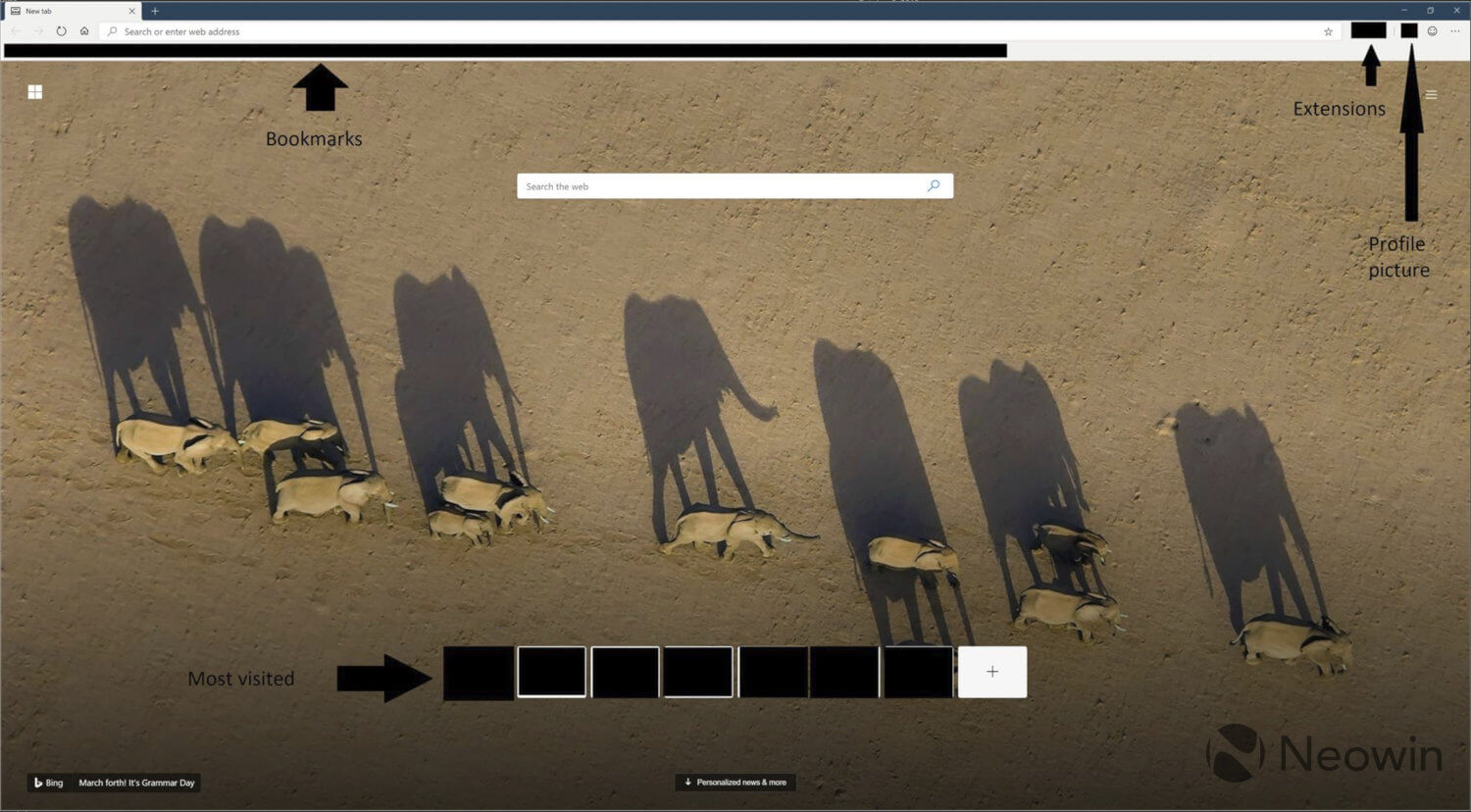 Due to the transition to Chromium, Edge has lost a number of exclusive features, including options to see all your tabs and to set aside the currently open tabs.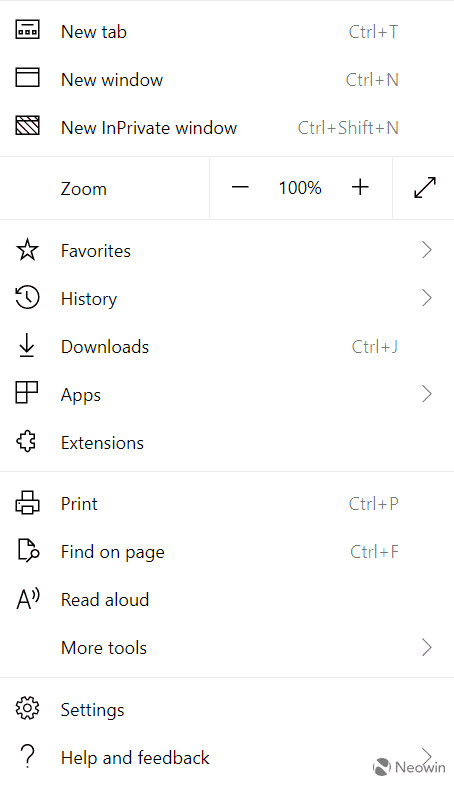 The upside is that Edge now comes with features familiar to Chrome and Chromium users. There is a profile button next to the address bar, along with extension buttons. As you could expect, the browser has Bing as its default search engine. Also, it features the ability to rotate the background image of the New Tab page automatically using Bing's image of the day. The New Tab page has inherited a news feed section powered by Microsoft News, similar to the classic Edge app.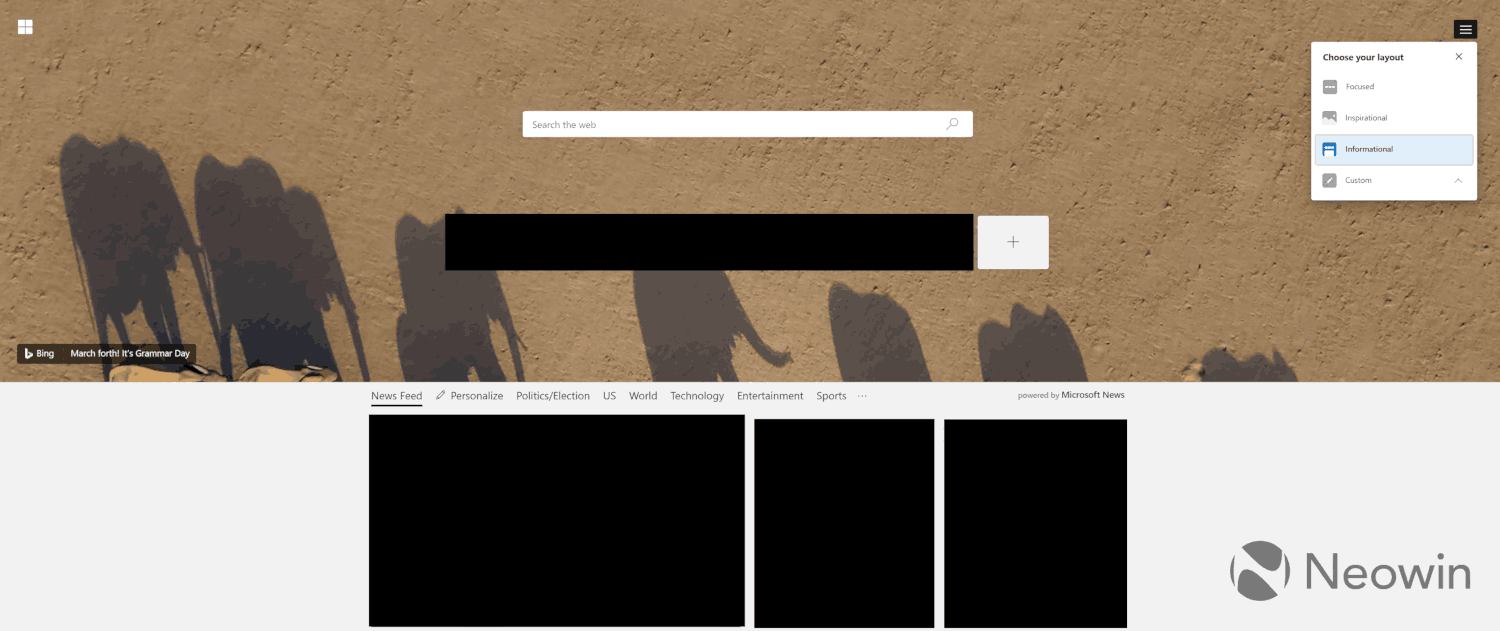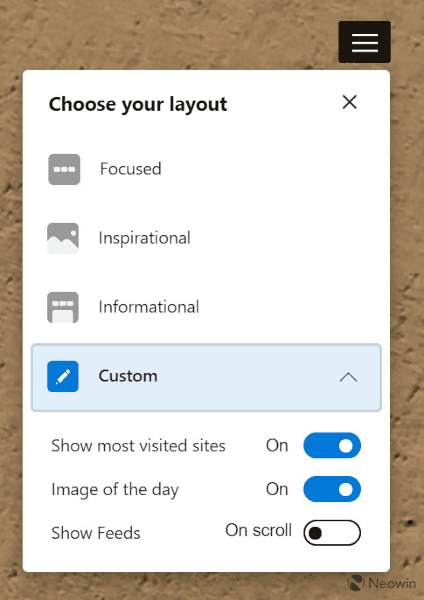 Despite the fact that a Chromium-based browser allows using Chrome extensions natively, Microsoft is working on a special page in the Microsoft Store to host extensions for Edge. Installing extensions from the Chrome Web Store will require enabling an option in Edge and visiting the web site manually.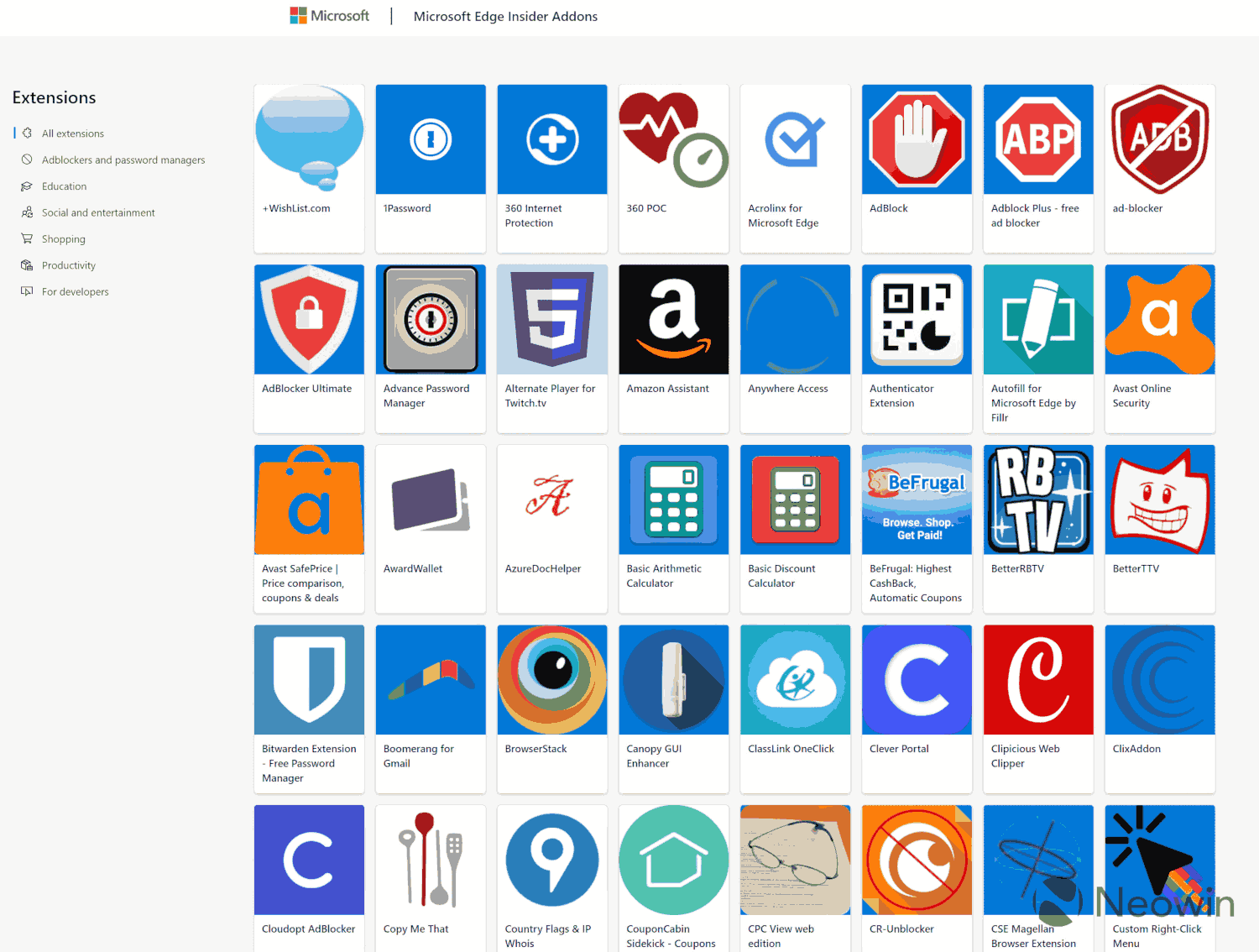 The new Edge browser received a Settings page similar to Chrome that opens in a new tab.  It'll show the Microsoft account you're logged into, in addition to the traditional options of the browser.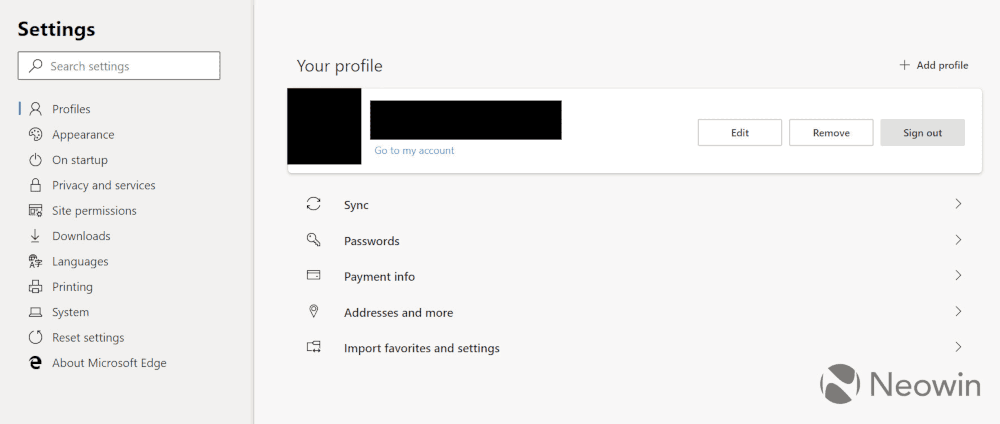 Also, the About page for the browser now acknowledges the contributions of the Chromium project, as well as other open source software.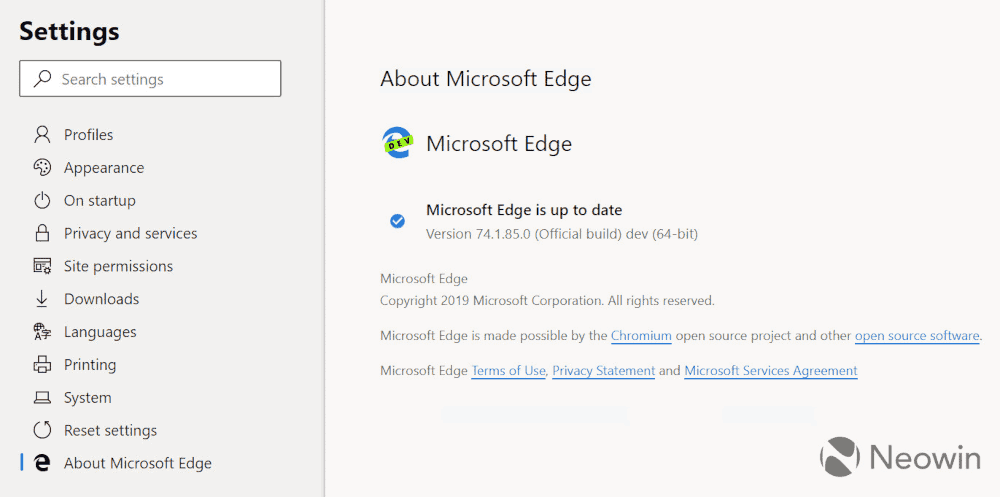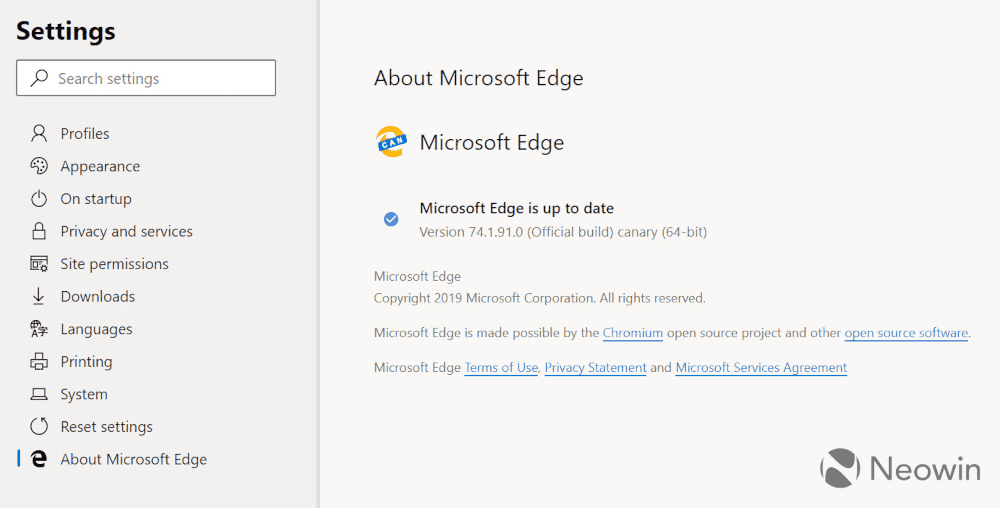 It is not known yet when this new Edge browser will be officially released to the public. It could be coming soon to Windows Insiders. If you are interested in trying the new app, you can be a part of its development, by signing up to be an Edge Insider. You can sign up here.
Source: Neowin.
RECOMMENDED: Click here to fix Windows errors and optimize system performance