Winamp is one of the most popular media players available for Windows. It's also one of the oldest ones. From my personal experience, it is one of the most versatile and feature-rich media players, has an enormous variety of plugins and skins available and is stable enough for every day use. If you are still using Winamp, here is a new beautiful skin for you - Quinto Black CT.
RECOMMENDED: Click here to fix Windows errors and optimize system performance
The Quinto Black CT skin is created by PeterK., who is a person known for his high quality skins for Winamp. While the Winamp application is not getting updates for several years, it still has plenty of users. Many of them are making new skins. Quinto Black CT is one such skin. It is a modern skin (*.wal) which utilizes all the rich features of the Winamp's skin engine.
Here is how it looks.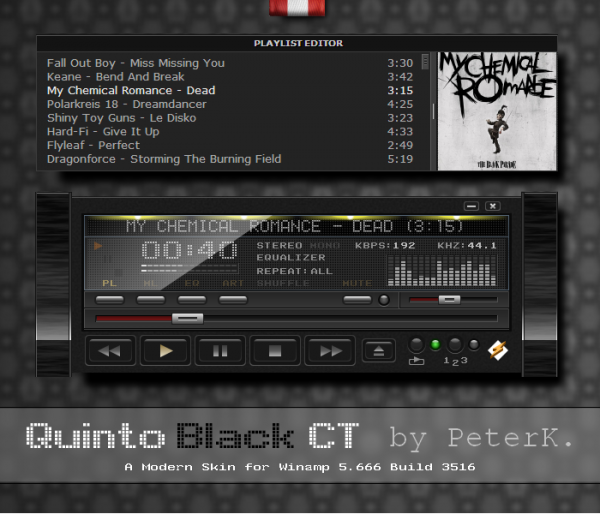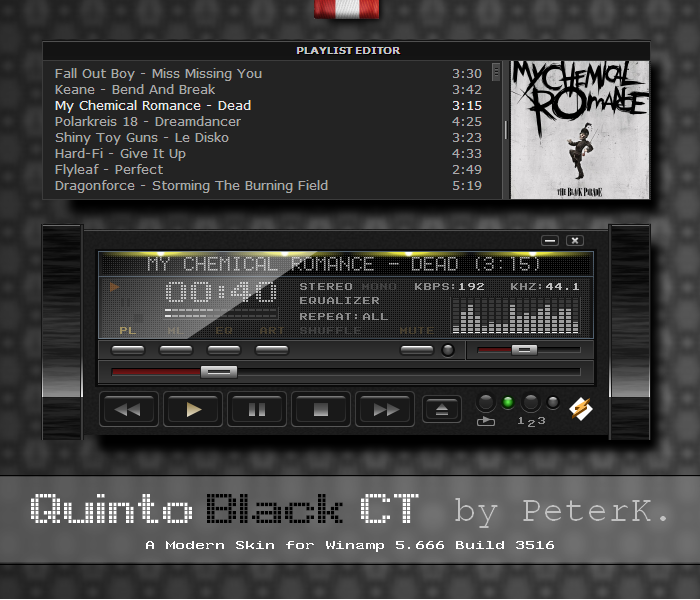 You can download the skin from here:
Tip: Here's how to tweak your PC to ensure top performance for a specific type of task, be it gaming, document work or something else.
Many thanks to the author for sharing this skin with Winaero. All credits go to him.
Tip: if you need to download the Winamp app, check out this post: Download the last stable version of Winamp 5.6.6.3516 plus skins and plugins.