Yesterday, the team behind the Opera browser released a new stable version of their product. Opera 47 is now available for download and brings the ability to export all bookmarks, increased capacity for recently closed tabs, and more.
RECOMMENDED: Click here to fix Windows errors and optimize system performance

Improved bookmark exporting options
The browser comes with the ability to export all types of bookmarks, including regular bookmarks, Speed Dial links, and bookmarks bar. The user can save them into an HTML file.
To try it in action, click the heart icon on the left if you have the sidebar panel enabled. The bookmarks pane will be opened.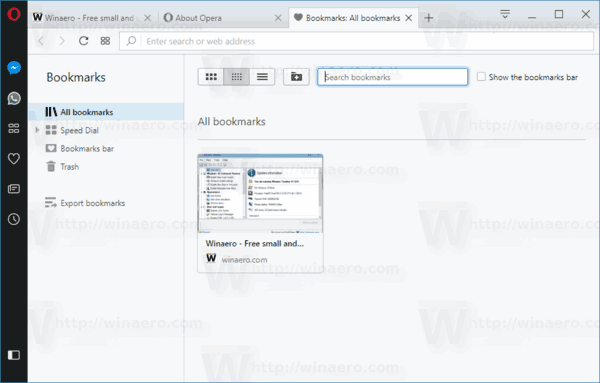 There, click on the link "Export bookmarks".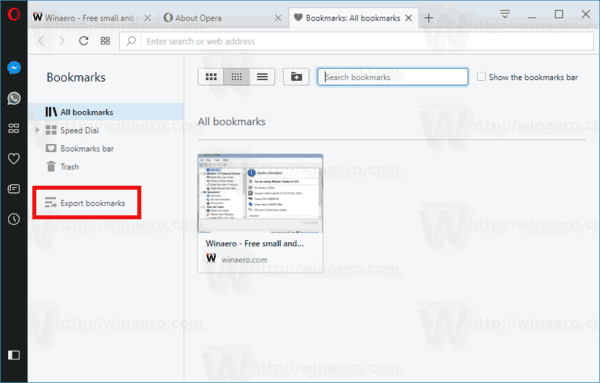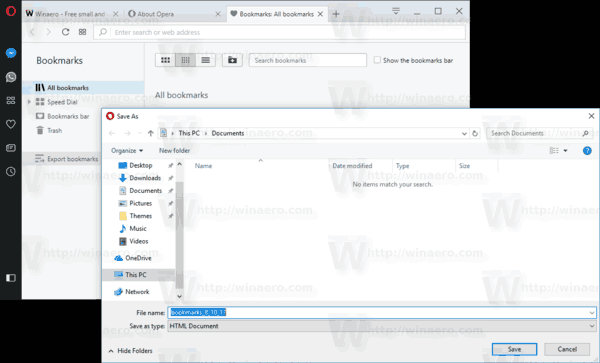 Alternatively, you can click the Opera button and select Bookmarks -> Show all Bookmarks in the menu.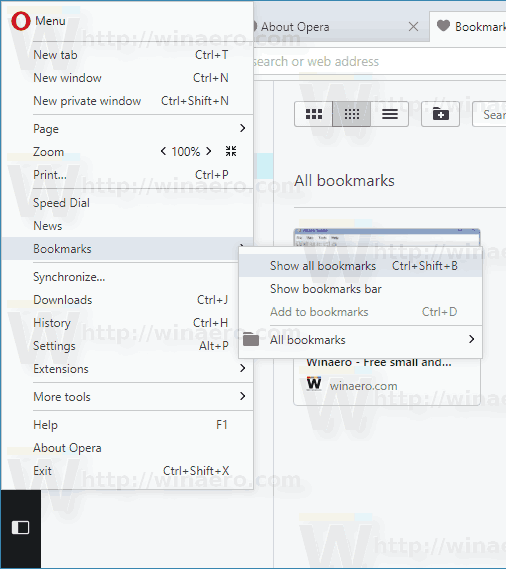 You can download Opera 47 from its official web site.
Personal news/RSS improvements
In this release, there are two new options to scan your RSS feed less frequently. But default, the browser checks for updates every 30 minutes. The user can now reduce this interval to three or six hours.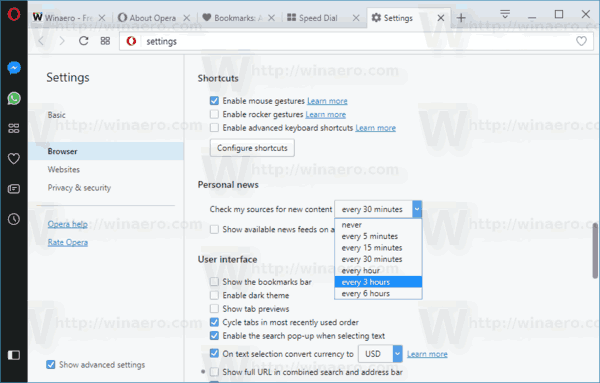 The two new options scan news feed updates every three or six hours. The default is set to 30 minutes, and the new longer intervals are designed specifically for situations where data is at a premium. Users who only access the news feed every now and then may also set these new intervals to save data.
Smoother video playback
In Opera 47, there were video playback issues on YouTube for Windows 7 and macOS users. Windows 7 Aero users should no longer see flickering background images when switching between YouTube videos. For macOS adherents, broken auto-played YouTube videos when going to fullscreen were fixed.
Tab maintenance improvements
Opera now retains up to 32 closed tabs, up from the original 10, for you to recall at a moment's notice. This becomes a handy shortcut to your history log. You can reopen the most recently closed tab by right-clicking any tab and selecting Reopen Last Closed Tab.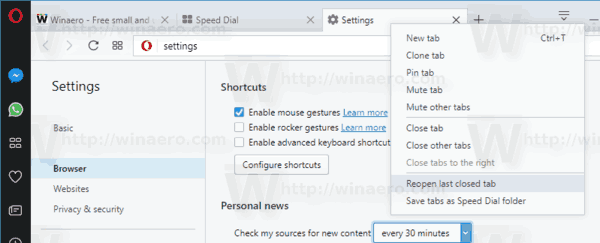 Download Opera 47
You can get Opera 47 using the following links:
If you need to download its offline installer, refer to the following tutorial: How to download the full offline installer for Opera web browser.
Source: Opera