A couple of changes were made to Windows 10 by the Redmond software giant this week. Microsoft silently changed the price for Windows 10 Home Edition. Also, the company has changed the CPU requirements for the OS with the October 2018 release.
RECOMMENDED: Click here to fix Windows errors and optimize system performance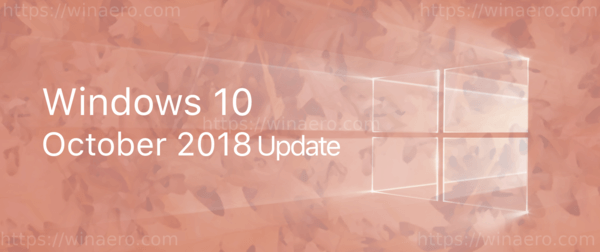 Official support for consumer editions of Windows 10 October 2018 Update is being added for 8th-generation Intel Core processors. The support includes existing models of Atom, Celeron, and Pentium CPUs. For CPUs produced by AMD, the OS supports up to 7th-generation processors, including (A-series Ax-9xxx, E-series Ex-9xxx, and FX-9xxx), Athlon 2xx, and Ryzen 2xxx. Also, the OS supports ARM-based Snapdragon 850 SoC.
The enhanced versions of the OS, which include Windows 10 Pro for Workstations and Enterprise will support 7th-generation Xeon CPUs from Intel, Opteron and EPYC units by AMD. For some reason, the Snapdragon 850 chip is not supported by the LTSC (Long-Term Servicing Channel) edition of Windows 10 Enterprise.
Windows 10 IoT Enterprise officially supports 8th-generation Intel Core processors, Atom, Celeron, and Pentium, along with AMD 7th-generation and Ryzen CPUs.
As for Windows Server 2019, it will support up to 7th-generation Intel processors, including Core, Celeron, Pentium, Atom, and all variations of Xeon. The AMD CPUs supported by Windows Server 2019 include 7th-generation chips, Ryzen, and EPYC.
Additionally, Microsoft has changed the price for Windows 10 Home. It is increased from $119.99 to $139. The reason behind the $19.01 increase is not known, since this happened silently, without an official announcement. While not many users buy this edition separately from new hardware, it mostly comes pre-installed with new laptops and OEM desktops. The price change will affect those who who purchase PCs with this edition. If you have built a custom PC and are interested in buying Windows 10 Home, this is the right moment, since many stores still sell it at the old price.
Thanks to Neowin.
RECOMMENDED: Click here to fix Windows errors and optimize system performance