The new Notification Center feature in Windows 10 might be familiar to Windows Phone users. It stores notifications about all important events like updates, maintenance and security warnings in a single place. In the latest Technical Preview of Windows 10, Notification Center comes with Quick Actions - a set of buttons which allow you to manage various system functions quickly and instantly. Today we will see how to customize these Quick actions.

RECOMMENDED: Click here to fix Windows errors and optimize system performance
This article is outdated. For actual information, please see the following article
Customize Quick Action Buttons in Action Center of Windows 10
In my Windows 10 build 9926 there are 4 buttons which are visible by default: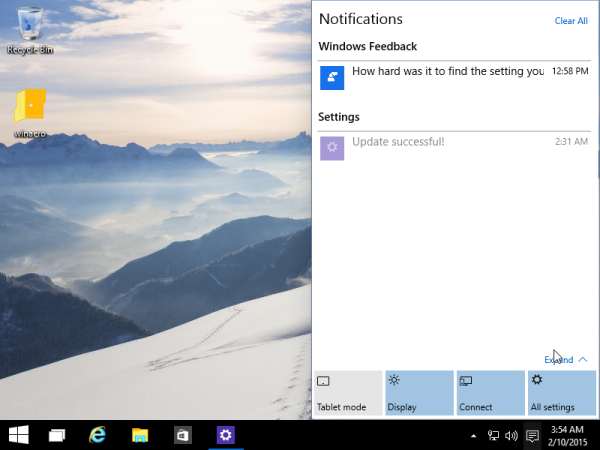 These include the following buttons:
Display
Connect
All settings
If you click the Expand link, you will be shown the full set of buttons: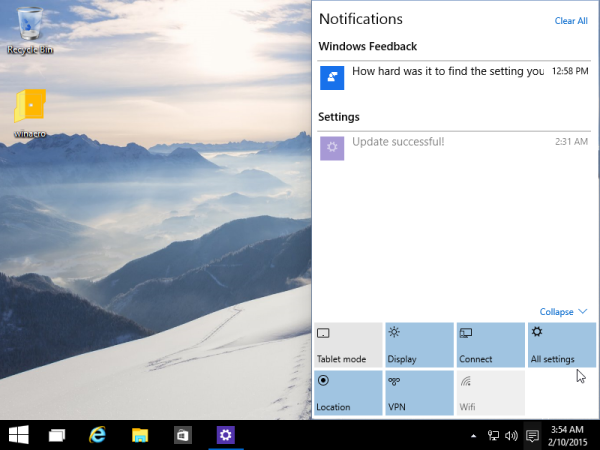 It is possible to replace these 4 buttons which are always visible in the Notification Center. e.g. you can replace 'Connect' with 'WiFi settings'. To do this, you need open the Settings app.
The changes you made will be applied instantly: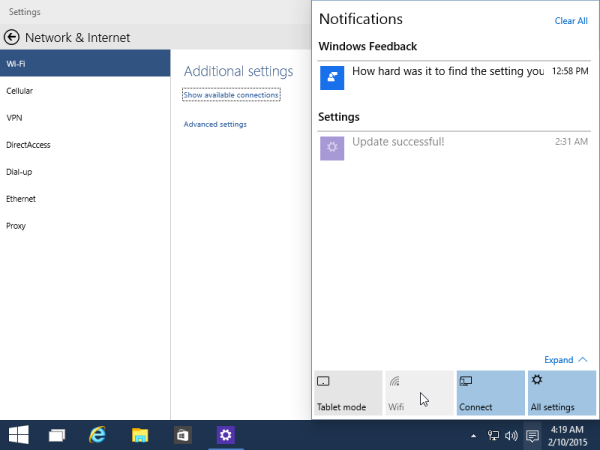 That's it.
RECOMMENDED: Click here to fix Windows errors and optimize system performance