As you may already know, Microsoft is about to kill off Windows Live Essentials. The Redmond giant is going to force Universal apps shipped with Windows 10 and Windows 8 as their replacement. If you don't find them suitable, this is exactly the right moment to grab the full installer for Windows Essentials 2012 before disappears.

RECOMMENDED: Click here to fix Windows errors and optimize system performance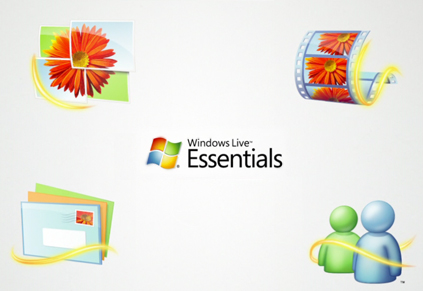 Almost every Windows user is familiar with Windows Essentials. It started with Windows 7 as a set of apps which provide essential functionality for a fresh installation of Windows. It has a nice email client, a photo viewing and organizing app, the now-discontinued Live Messenger, Live Writer for bloggers, and the infamous Movie Maker video editor. Soon, Microsoft will remove it in favor of Universal apps available in the Windows Store and bundled with Windows 10.
The apps in Windows Essentials suite used to be bundled with Windows. With Windows 7, they became a separate download. Over time, they became richer in functionality and became extremely full-featured, powerful apps. The suite was renamed from Windows Live Essentials to Windows Essentials when the Live branding was discontinued. The last version released is Windows Essentials 2012.
Microsoft has announced that this suite will reach end of support on January 10, 2017, so after that time, you won't be able to download the suite or install it with a web installer offered for download by default.
Here is the full set of offline installers for Windows Essentials 2012.
Download Windows Essentials offline installers
Update: All official links are dead. Here are mirrored copies of all installers. Enjoy.
Here you go:
That's all. Download the desired installer and keep it on your drive. So you will be able to install it any time.
Many thanks to our reader "Johnny" who prepared the list and to "JeniSkunk" for the idea. Thank you guys.