Get gorgeous images with Canadian landscapes on your Windows Desktop. The beautiful Canada theme was initially created for Windows 7, but you can use it in Windows 10, Windows 7 and Windows 8.
RECOMMENDED: Click here to fix Windows errors and optimize system performance
Enjoy these beautiful views of mountains, lakes and waterfalls.



To get this theme, click the download link below, and then click Open. This will apply the theme to your Desktop.
Size: 3.7 Mb.
Download link: Download Canada theme for Windows 10, Windows 7 and Windows 8
In Windows 10 and Windows 8/8.1, you can enable the option to pick the window frame color automatically from the current wallpaper.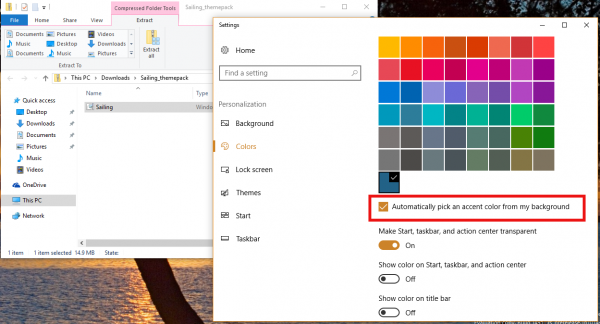 That's it. Tip: you can Extract wallpapers from a themepack or a deskthemepack file.