Diwali is the Indian festival of lights, colors, decorations, feasts, dressing richly, and of enjoyment and spreading cheer, warmth and happiness. It is a special time in the life of Indian people: they light Diyas, launch fireworks and celebrate this festival by sharing sweets and snacks. This is a really generous time.
RECOMMENDED: Click here to fix Windows errors and optimize system performance
So, I wish you Happy Diwali and would like to share a theme with you.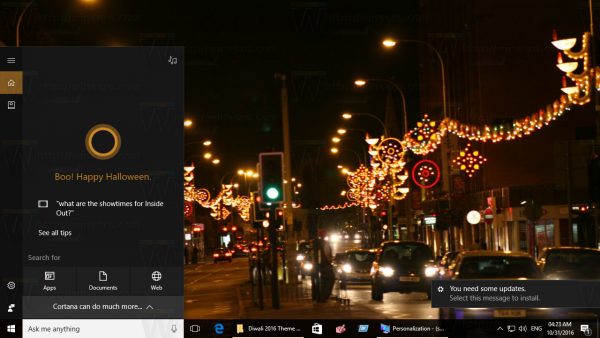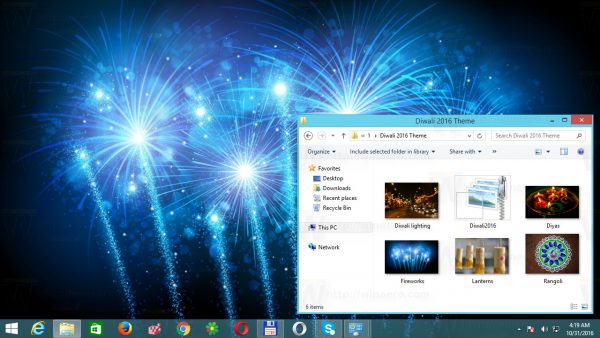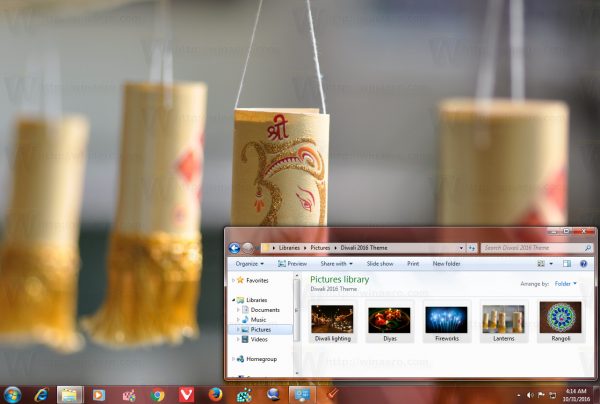 Here is the Diwali 2015 theme which features gorgeous wallpapers to bring the spirit of Diwali celebrations to your Desktop. This theme is compatible with Windows 7, Windows 8 and Windows 10.
To get this theme, click the download link below, and then click Open. This will apply the theme to your Desktop.
Download the Diwali 2016 theme for Windows 7
Download the Diwali 2016 theme for Windows 8 and Windows 10
Also, take a look at the previous themes I've shared earlier. You might also like them: