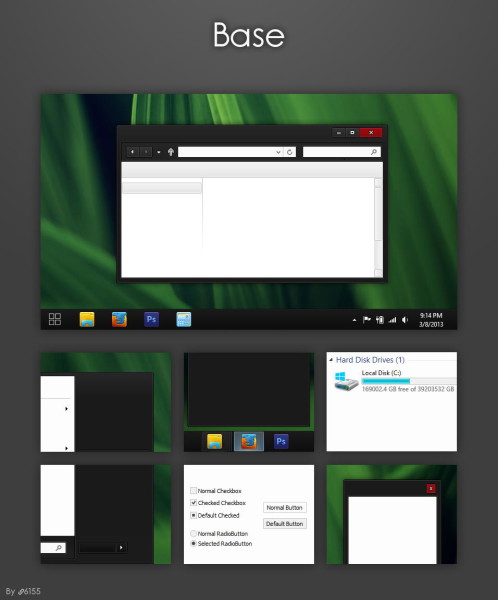 RECOMMENDED: Click here to fix Windows errors and optimize system performance
Base theme is a visual style created for Windows 8 by deviantart user link6155. It looks very nice.
See how to install third party themes in Windows 8 to get it working.
Also, you can use our Ribbon Disabler tool to remove the ribbon from Explorer.
RECOMMENDED: Click here to fix Windows errors and optimize system performance