A new build of Windows 10 Creators Update found its way to the Internet. It was not released through the Insider program. Instead, it is an internal ISO image which has leaked to the internet. Unlike Insider builds, it comes with a lot of changes which haven't been officially announced.

RECOMMENDED: Click here to fix Windows errors and optimize system performance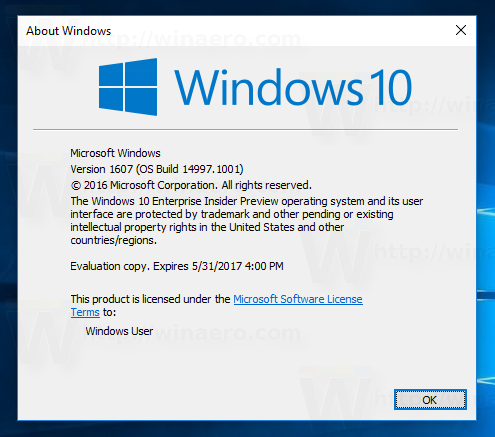 Windows 10 build 14997 comes from the rs_onecore_base branch. The full build tag is:
10.0.14997.1001.rs_onecore_base.161218-0833_amd64fre_client-enterprise_volume_en-us-CENA_X64FREV_EN-US_DV5.iso
The MD5 check sum is 0a66f6c0b59c6b9a906fd5c1d0118dcd.
Windows 10 Creators Update build 14997
To begin with its list of new features, the build includes a reworked setup program. Now it is integrated with Cortana. It will allow the user to control the setup process with voice commands. The installer has a status bar with Cortana-related options:
The Settings app in Windows 10 build 14997 now includes the ability to change a theme in Windows 10, so the old Personalization applet from the classic Control Panel is no longer the only way to apply themes: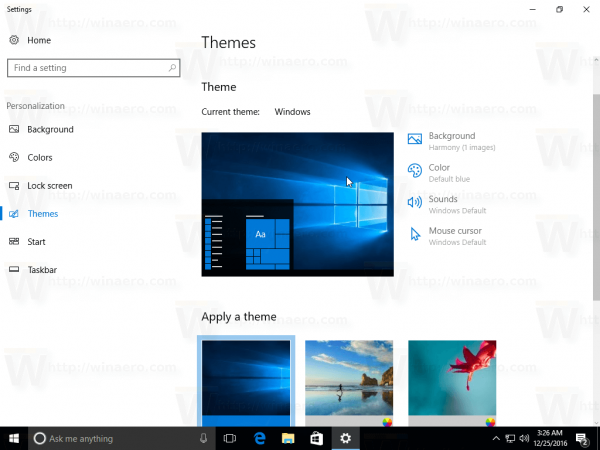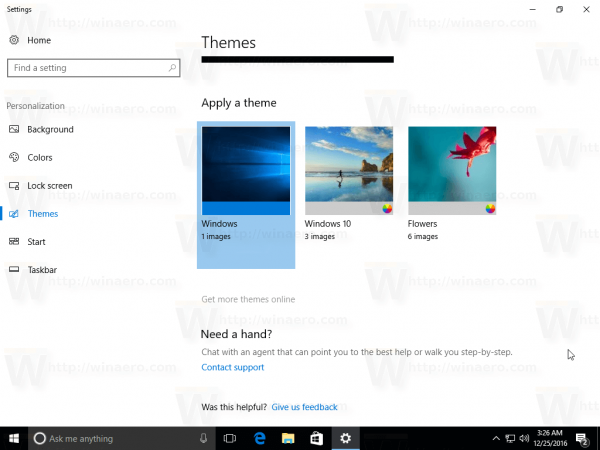 This can be good for users who prefer the Settings app over the classic Control Panel's UI and want to manage all appearance-related settings with a streamlined user interface.
This build finally includes the long-awaited Blue Light reduction feature. Now it can be enabled automatically and tweaked by the user.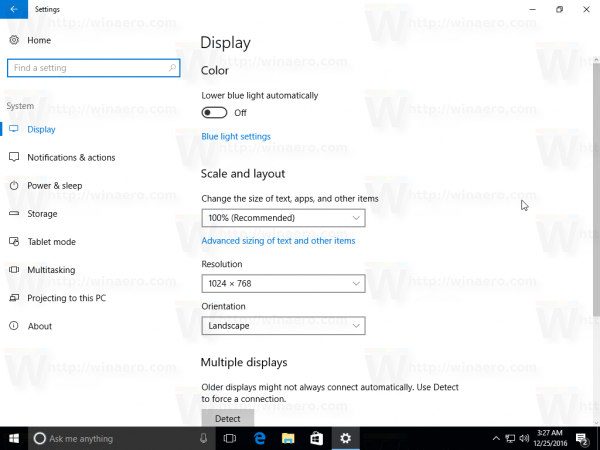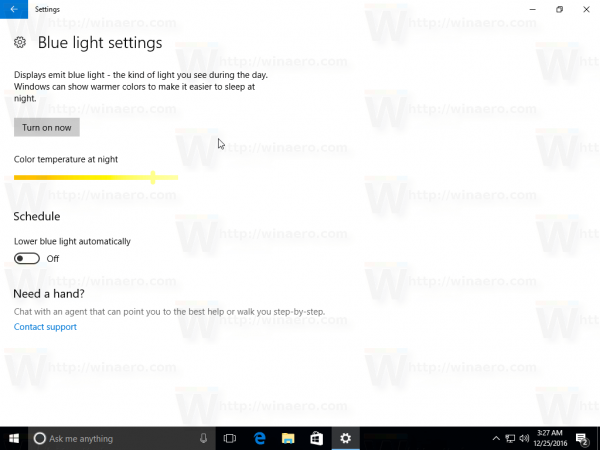 In the top right corner of the Start menu, there is a strange "coffee cup" icon. Perhaps, this indicates some experimental option for the Start menu.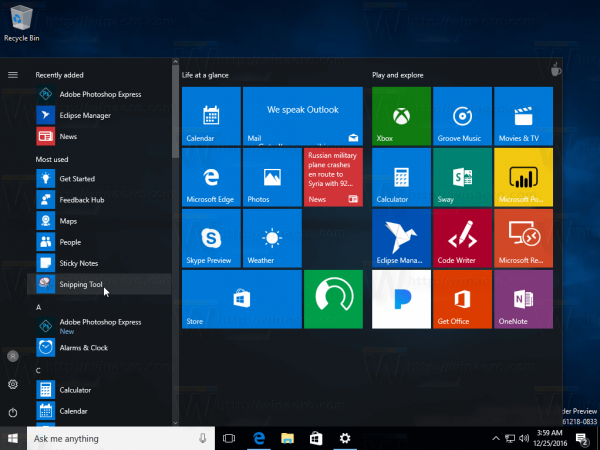 Microsoft Edge has a new feature, "Set Tabs Aside" and "Show/Hide Tab Previews" to show their previews.
Set Tabs Aside will allow you to save your tabs and restore them later: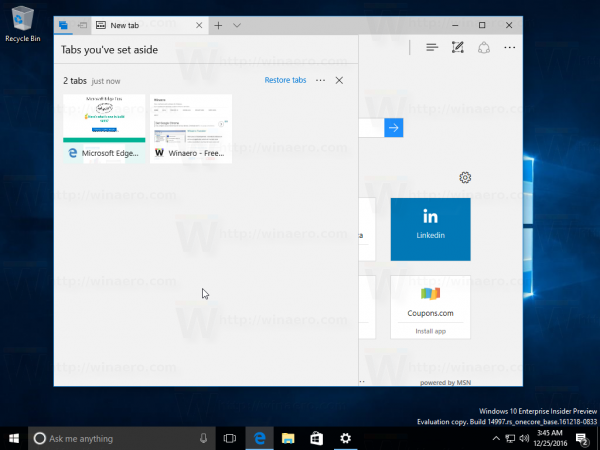 Show/Hide Tab Previews is a new button which can show or hide tab previews in Edge with one click: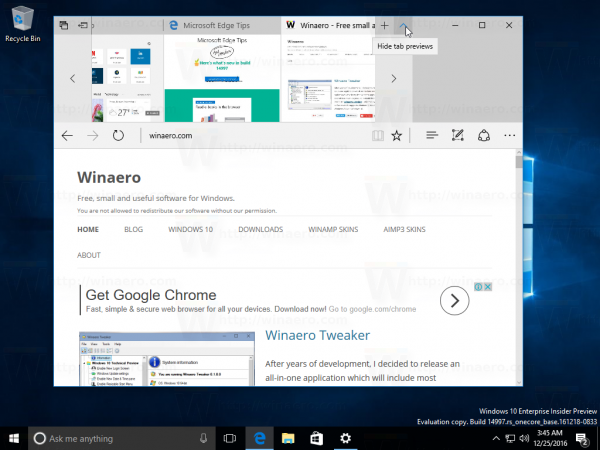 There are other changes in this build. Gradually, we will review all of them.
What do you think about this leaked build? Are you happy with this unexpected Christmas gift? Do you like the changes made in Windows 10 build 14997? Tell us in the comments.