In Windows 10, there is one inconspicuous change that you have missed. Using the new Start menu, you can pin any folder to the taskbar. Unlike Windows 8 and Windows 7, where you needed to use third-party tools such as Pin to 8 to pin a folder to the taskbar, in Windows 10 you need to simply follow these steps written below.

RECOMMENDED: Click here to fix Windows errors and optimize system performance
As you might be aware, Windows 10 has two areas in the Start Menu where you can pin apps and folders. I recently wrote the article on how to pin the "Run" dialog which covers that. The idea behind the trick to pin folders to the Taskbar is simple - since you can already pin any folder to the right side of the Start menu directly from File Explorer, you can then use the context menu of the pinned item to pin it to the taskbar!
Here's what you need to do:
Right click a folder in File Explorer and select "Pin to Start" in the context menu:

Open the Start menu and right click the folder you just pinned. In the context menu, you will see the Pin to taskbar menu item:

Click it to pin the folder to the taskbar in Windows 10.

Next, you might want to unpin the folder from the Start menu. Just open the Start menu again, right click the folder and choose "Unpin from Start" from its context menu.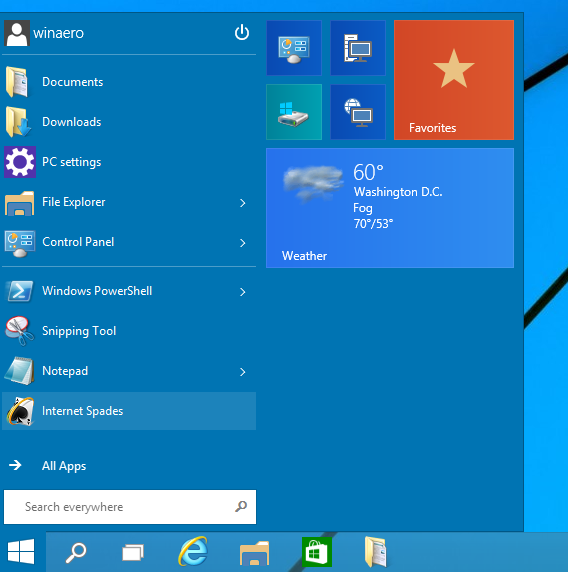 You are done. The folder will be gone from the Start menu but will remain pinned to the taskbar. Using this method, you can pin any folder you want to the taskbar, even special folders like Recycle Bin.