Starting with Windows 10 build 14997, Windows 10 allows you to enable a Blue Light mode to reduce eye strain. When enabled, it makes the screen color gamma more comfortable for your eyes at night by reducing blue light. Colors become more warm and the backlight will be dimmed, so it eye fatigue will be less. Let's see how to configure this useful feature.

RECOMMENDED: Click here to fix Windows errors and optimize system performance
There are two ways to enable and disable the Blue Light reduction feature in Windows 10. One is a Quick Action button in the Action Center. The other one is the Settings app. In Settings, there are more options which you can tweak. The Quick Access button is useful for fast access this feature.
Enable Blue Light Reduction in Windows 10
Open the Action Center using one of the following ways:
This will open the Action Center pane.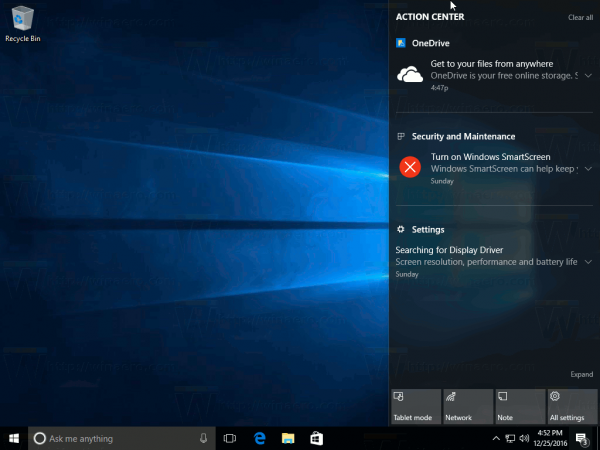 There, click the Expand link: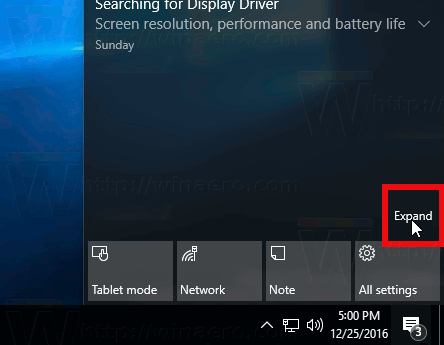 Once you click it, you will find the Blue Light button: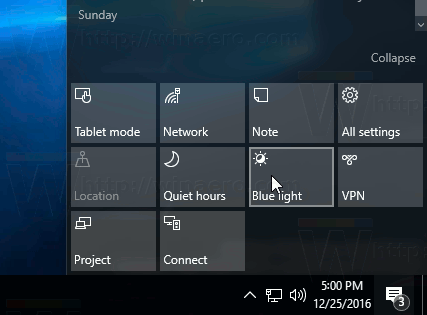 Click it to enable the feature.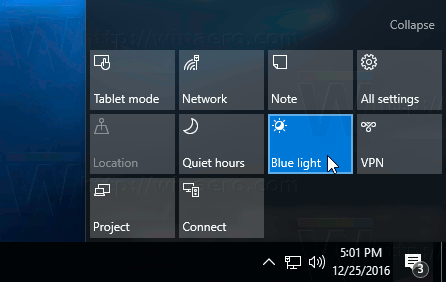 Now, let's see how to tweak this feature.
Enable Blue Light Reduction in Windows 10 using Settings
Blue Light reduction can be enabled and configured using the Settings app. It has a number of additional options there.
Open Settings.
Go to System - Display.
Turn on the switch "Lower blue light automatically":
That's it.